Description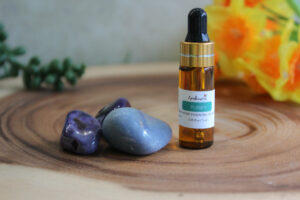 Ingredients:
Made with pure and organic essential oils.
Organic oils: Tea Tree, Lavender, Frankincense, Rose Absolute and Sage.
Epidauria products are natural, hand-crafted, minimally processed in Florida and made in small batches.  No Harsh Chemicals and Non-Toxic; Paraben free, no artificial fragrances, synthetic preservatives free, cruelty free.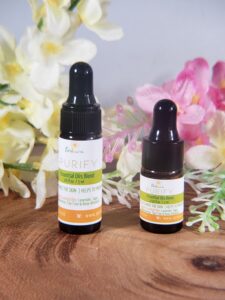 Application and uses:
Pour few drops into your finger tips or apply directly on a cleaned skin and massage your affected face area with a gentle finger tips circular movements.  A very small amount of  oil will go a long way. Apply over cleaned skin or desirable area twice a day.
Caution:
Avoid contact with eyes and nasal passages. Not for use on open wounds. For external use only. Discontinue use if signs of irritation or rash appear. Keep out of the reach of children.
Care Instructions:
Do not expose the product to extreme temperatures. Store in a cool location. Keep product away from direct sunlight. 
Disclaimer:
This product has not been evaluated by the FDA – Food and Drug Administration, and is not intended to treat, diagnose, cure or prevent any disease. It is not intended to represent or replace professional medical advice.
Please consult your physician or midwife prior using these natural product if you are pregnant or nursing. You should not use any herbal treatments, products, or self healing plants if you are pregnant or breastfeeding, or even if you are in good health, without first contacting your doctor. Epidauria is not responsible for any use, misuse or abuse of any herbal treatments or herbs you use; nor any resulting sickness. Please if you wish to try our oils or any other healing remedies, educate yourself before use of any herbal treatments.
Skin Sensitivities and Allergens:
We are not responsible for adverse reactions to product. It is the customer's responsibility to test for allergies or sensitivities prior to use. We recommend to spot test 24-hours prior to application as follow: Apply a few drops of diluted essential oil blend on your wrist. elbow, or the inner forearm and cover the spot with a bandage. After 24 hours if no reaction has occurred, proceed! If appear any redness, irritation or other reactions, please do not use the product.