Description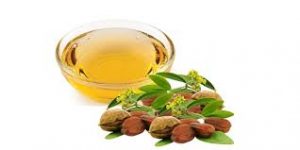 Ingredients: 
Organic Sweet Almond oil, Organic Jojoba oil, Organic Argan oil, Organic Sea Buckthorn oil, Organic Evening Primrose oil, Organic Rosehip oil, Organic Sesame oil, Organic Chia seed oil, Organic Calendula essential oil. Vitamin E, Organic Vegetable Glycerin.
Application:
Pour a little amount into your hand or apply directly on skin and massage your face and neck with a circular movements.  Apply wherever you need moisturizing. Allow to dry before dressing. A small amount of  oil will go a long way. This oil can be applied night or day after cleansing your skin.
Avoid contact with eyes, nasal passages, and irritated skin. Not for use on open wounds. For external use only. Discontinue use if signs of irritation or rash appear. Keep out of the reach of children.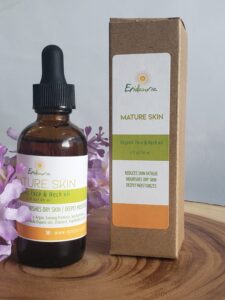 Disclaimer:
This product has not been evaluated by the FDA – Food and Drug Administration, and is not intended to treat, diagnose, cure or prevent any disease. It is not intended to represent or replace professional medical advice.
Please consult your physician or midwife prior using these natural product if you are pregnant or nursing. You should not use any herbal treatments, products, or self healing plants if you are pregnant or breastfeeding, or even if you are in good health, without first contacting your doctor. Epidauria is not responsible for any use, misuse or abuse of any herbal treatments or herbs you use; nor any resulting sickness. Please if you wish to try our oils or any other healing remedies, educate yourself before use of any herbal treatments.
Skin Sensitivities and Allergens:
We are not responsible for adverse reactions to product. It is the customer's responsibility to test for allergies or sensitivities prior to use. We recommend to spot test 24-hours prior to application as follow: Apply a small amount of product covering 1/2 to 1 inch of the inner forearm. After 24 hours if no reaction has occurred, proceed! If appear any redness, irritation or other reactions, please do not use the product.