PURIFY – ANTI ACNE ESSENTIAL OIL BLEND was created for our young clients who are dealing with acne due to hormonal and stress conditions. This blend of essential oils helps to purify and calm the skin. This special essential oils blend reduces pimples. It leaves the skin feeling soft and calm.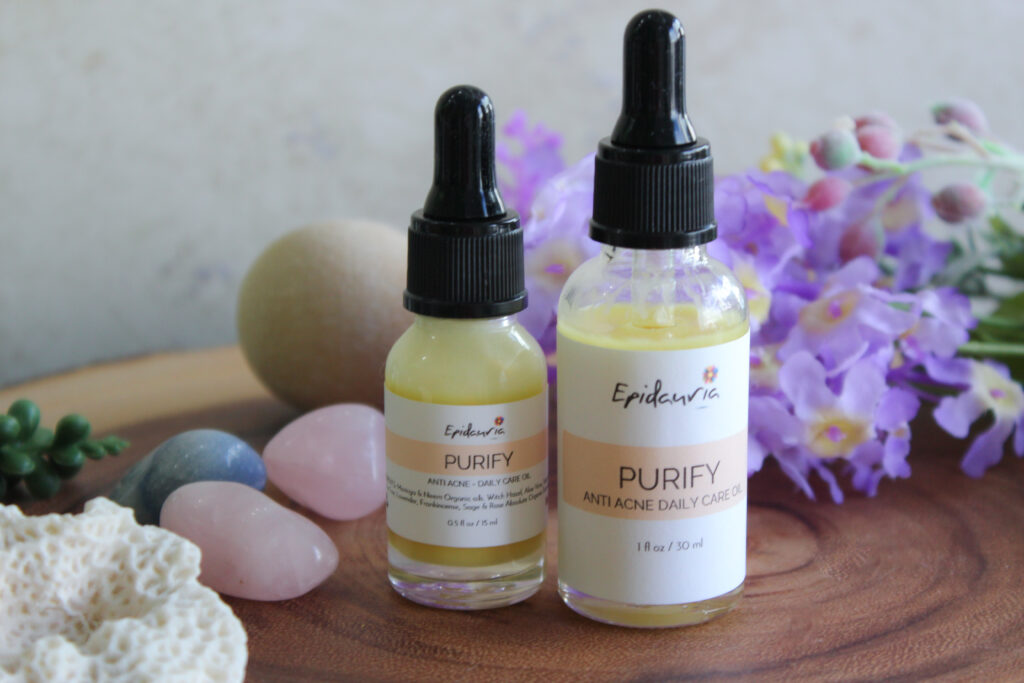 2. PURIFY – ANTI ACNE DAILY CARE OIL This facial serum is great for breakout prone skin or anyone with dull skin. This facial serum is design for individuals who experience breakouts, the serum is full of antioxidants, botanical ingredients and pure therapeutic essential oils to combat and heal the skin affected by acne.
Epidauria creations are 100% Natural, vegan and cruelty free. Parabens, sulfates, palm oil, GMOs and harmful chemicals free. Epidauria products are Ecofriendly, hand-crafted, minimally processed in Florida and made in small batches. Made with love!