Durante este tiempo de distanciamiento social, estamos aquí para ayudarlo/a a continuar.
Les seguimos ofreciendo nuestros servicios de asesoría, consejería, terapia e hipnosis a través de las plataformas de: Zoom, FreeConferenceCall y nuestros teléfonos.⁠
Los servicios en línea los estamos ofreciendo con un descuento del 45%. Dicho descuento lo hemos extendido hasta el 31 de mayo.⁠
Los talleres y charlas los estamos ofreciendo gratuitamente.
⁠
Déjenos saber cómo mas podemos asistirle, estamos atentos a sus sugerencias.⁠
Gracias por confiar en nosotros y en nuestros servicios. Esperamos que se mantenga seguro y saludable.⁠
*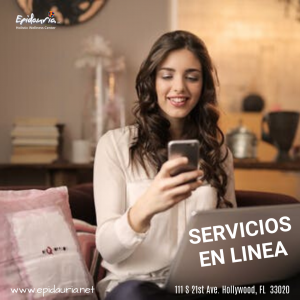 *
During this time of social distancing, we are here to help you to continue. We still offering coaching, counseling, healing and hypnosis services through the platforms of: Zoom, FreeConferenceCall and our phones.
Online services are being offered at a 45% Off. We have extended this discount until May 31.⁠
We are offering free workshops and talks. ⁠
Let us know how else we can assist you, we are attentive to your suggestions.
Thank you for trusting us and our services. We hope you stay safe and healthy.