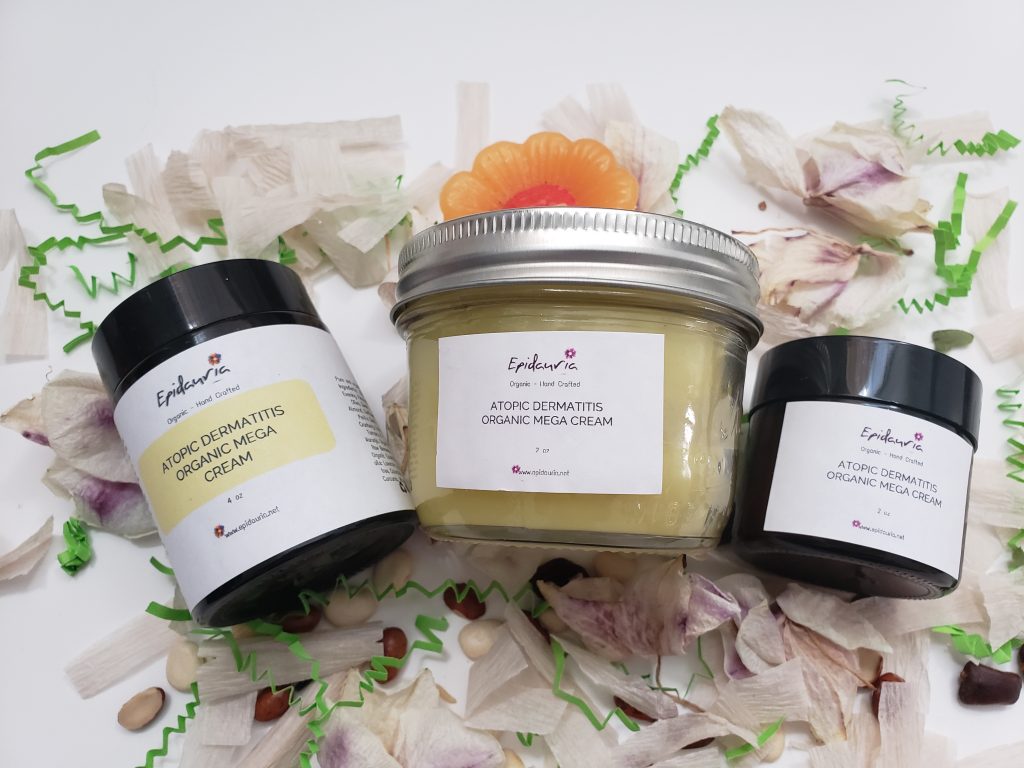 Organic and natural salve specially created for Atopic dermatitis in infants and mature people. It also works very well in people of all ages who loses excessive moisture from the epidermal layer -very dry skin- and those with itchy, irritated, red, cracking or inflamed skin symptoms.
Made with organic, natural and botanical ingredients that immediately relief itching and soothe irritated skin. The ingredients form a protective barrier without clogging pores, that helps to protect the skin from environmental assaults, while holding in moisture and reducing dryness. The salve ingredients have anti-inflammatory properties that encourage the healing of wounds; support cell reconstruction and health; improve blood flow, help fighting infection. With the continue use of this salve, the skin will be improved.
It's a handmade item.
Formulated for Eczema, Psoriasis, and Atopic Dermatitis.
Atopic Dermatitis Organic Mega Salve is a Paraben free, and harmful or toxic chemicals ingredients free product. It's an environmental safe product. 100% natural.